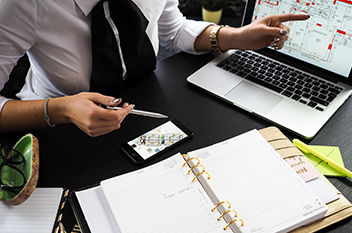 App Development
Maurya Soft Pvt. Ltd: Creating, Building, And Providing Services on App Development
These days app development is holding a great deal of importance. They have become essential for online businesses to flourish. Business owners who wish to boost their sales on the online platform app development are highly recommended to them. We from Maurya Soft Pvt. Ltd understands its needs for which we have taken the step to provide outstanding app development services to all our customers and clients worldwide.
Why take our app development services?
Given below are some of the reasons that we have gathered to prove why our Android app development solutions are worth taking. They are:
Accessible from various platforms: Our customers will gain access to every online platform through our developed applications. This is because the apps we create will help the users to online marketplaces as far as possible. Our apps also carry the ability to mail data to people and reach other internet marketplaces like Facebook, Twitter, Myspace and many more.
Target audience: It is pretty simple to become obsessed with application ideas. We come across many ideas on our daily basis, but the majority of them are strategies, which originates around a function or work. The audience is very crucial when advertisement programs are made. There are numerous types of applications that we create and style upon the needs of our clients.
Engaging customers from everywhere: Our customers can evolve with all types of customers from everywhere by developing the app system. We provide updated and modern applications that will help our clients' business to well in the industry, due to the multiple-tasks performed by the apps we create. We will help our clients develop the applications, and make sure to build them as user-friendly as possible so that it can be easily accessed from anywhere.
Allow us to develop and build the best applications
We have been in business since 2010 and climbed the ladder of success with great hardships and encountering challenges. Our sacrifices of yesterday have made us one of the top mobile app development service providers in Agra, India and we are currently making plans to become the best across the nation.