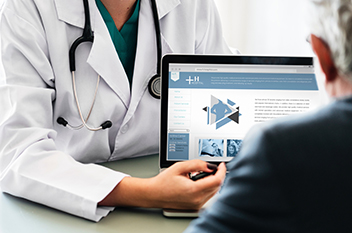 Design & Interfaces
Get The Best Services On Design And Interfaces From Maurya Software Pvt.Ltd.
In a nutshell, the user interface is the features of a device that enables a user to interact with it. User Interface is all about programming the look of things to facilitate the usability and help in improving the user experience. As the leading web development agency in Agra, India, we from Maurya Software Pvt.Ltd. knows the importance of a good User Interface. It makes it easier for the targeted audience to see what are the products provided by our customers, and we design in a way so that all the services provided our customers comes into full view.
Things to know about our user interface services
We take the help of the user interfaces elements that are the parts, which we use to build the interactive applications and websites for our customers. Through this, it will help in providing the touchpoints for clients so that they can easily navigate the way around, which includes bottoms and scroll bars to menu items and checkboxes. User Interfaces elements fall into four categories, which are namely input controls, navigation components, Informational components, and containers.
Each of the categories has its own set of function and work they need to do. We make sure that they are used properly so that our customers do not come across any type of issues. All the hard work is taken care of by our elite team of young minds who has the knowledge, skills, experience and power to create dynamic applications and websites with the help of User Interface that are easy to use and navigate.
We provide outstanding and an excellent set of services in the area of Designs and Interfaces and also provided solutions and services in many areas as well. All our work is neat and clean and we make sure to get the job done under a given timeframe. We are very passionate and show a determination on the work we do so that it satisfies our clients from every corner.
Get in touch with us
We are always ready to help all types of companies and organisations from various areas. We from Maurya Software Pvt.Ltd. has the power to provide the best services and solutions on User Interfaces to all our interested customers.