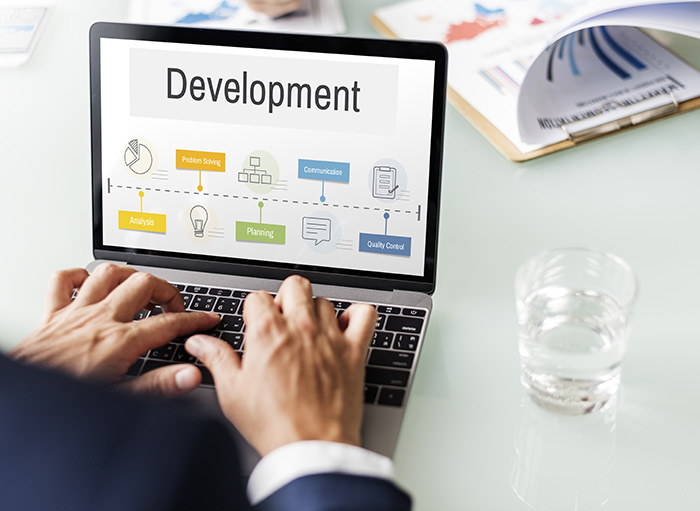 Web Development
Build result-oriented websites with us that bring revenues for your business
Maurya Software is a reputable website development company building websites for a broad spectrum of businesses that enhance their prospects in the competitive market. We are experienced and certified website developers, adding more value to your business, in a sustainable manner.
Cross-platform responsiveness
Fast page load speed
Smart and sleek user-interface(UI)
Compatibility across browsers
Containing optimized content
Effective, clear CTAs
Supportive hosting
Secure
Our websites bring more traffic
More traffic means more money for any business. We build websites complying with the standard search engine algorithms, supporting integration of high-quality content of all forms. It results in making the platform more searchable. It further leads to voluminous traffic inflow, consistently. Your website invariably gains more digital visibility.
CTAs that improve conversions
We integrate highly effective call-to-action (CTA) buttons within the framework of your website, which efficiently work to improve the conversion rate of your business, leveraging the leads you get on the platform.
Your business data remains safe
Our experts secure the valuable business information of your website, with optimal solutions that remove any chances of security breach. The data remains safe.
Mobile friendliness with excellent user-experience (U/X)
We create websites that are mobile-friendly. The target audience of your business finds it easy to smoothly navigate through various sections of the website on mobile interfaces. The level of user-experience (U/X) we offer for all kinds of websites is superlative and flawless.
Our service rates are competitive
You will be delighted to know that the rates we charge for delivering our website development services are competitive, according to the general market standards.
Give us a call
Do you have any questions to ask us? Do not hesitate to give us a call. We will be more than happy to address your queries and solve your doubts.