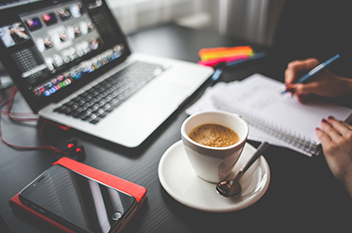 Microsoft Development
Maurya Software Pvt. Ltd: The Best Place To Gain Microsoft Development Solutions.
Microsoft Development has always been the best solution for all types of business channels and has been the most admired software development framework. We Maurya Software Pvt. Ltd team provides you outstanding Microsoft technologies services to people who are looking for enterprise development and software solutions. We help in leveraging in the area of IT prototype that are Mobility, Cloud and Big Data.
Types of development services that we provide
Given below is a list of development services that fall under the Microsoft Development services, which you should know of. They are:
Build cloud-first and modern applications:
Cloud has proven itself to be a touch-bearing foundation as the host for other platforms and technologies. It is providing power to all the modern web applications and serving as the backbone of mobile applications with high scalability, availability and robust structure. Our team of experts takes the help of a framework like Angular to create outstanding, modern and dynamic web and mobile applications for all our customers.
Collaborative solutions on Office 365 and SharePoint:
Office 365 and SharePoint stands out as the perfect definition for collaborative work. Luckily, we are well-aware of the wonders these two platforms, and we also know that they take a hybrid approach towards file sharing, searching and work collaboration. The solution is providing in a single-screen along with unparalleled transparency. We know and understand the needs of our customers for which we deliver the solutions that help in addressing all the needs precisely.
There are many ways through which we can provide the help you need in the category of Microsoft Development. Our services on application development to enterprise solutions will help our customers to fulfill their business needs. Maurya Software Pvt. Ltd has a coder-friendly bunch of developers, and designers from Agra (India) and will help you in any condition and requirements. We create and build applications that are easy to use and are mobile-friendly and make sure that our customers and clients are satisfied with the outcome